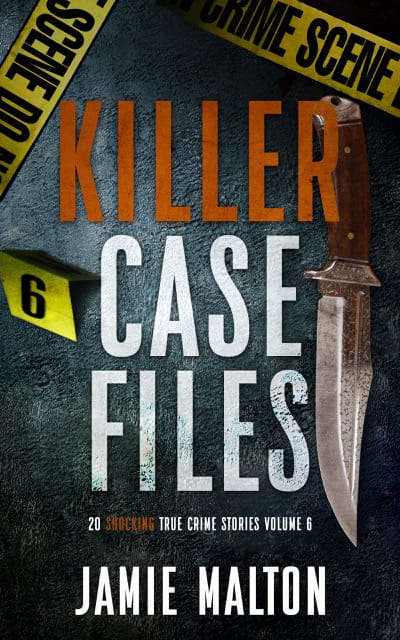 KILLER CASE FILES – VOLUME 6

BONUS CHAPTER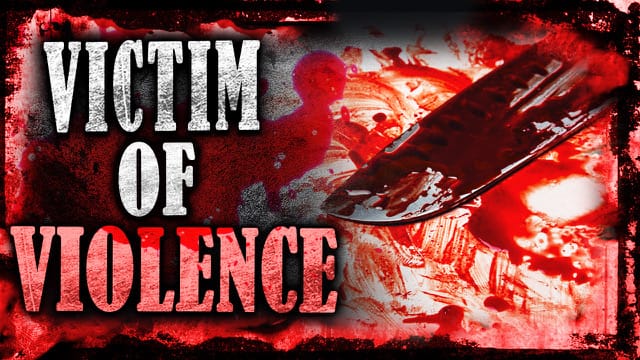 Thanks for being one of my readers!
Jamie
Victim of Violence
"I've dreamed of this day to actually stand up here and say we've arrested the man responsible for this crime."
Sgt. Micki Links (Ret.) Sacramento Police Department
As a twenty-year-old, Robin Gisela Brooks was a self-sufficient young woman living in California. Robin's apartment was just around the corner from Donut Time on Kiefer Boulevard in Sacramento County.
Just after midnight on April 24, 1980, Robin left her job at Donut Time and said goodbye to her friends before going home. Her plans for the night were to attend a party.. Unfortunately, no one saw Robin alive after she left work that night.
Later that morning, Robin and her friend Dyanna Pratt planned to go swimming. Dyanna's parents owned Donut Time, where Robin worked, which is how the two met. Robin didn't turn up at the pool, and Dyanna assumed that she'd just overslept. When it was time for Robin's shift at Donut Time, she didn't show either.
Dyanna knew something was wrong and went to home at the Garden Club Apartments. Robin lived alone, and her front door was locked, so Dyannah forced it open. The scene she saw when she walked into the apartment was unforgettable.
Robin was lying face down on her waterbed, and her hands and feet were bound. It was evident that Robin had been violently stabbed as there were blood splatters on the bed. In tears, Dyanna ran from the apartment and screamed for help.
An autopsy revealed that Robin had been sexually assaulted and stabbed five times, once through the heart. She died at approximately 2:30 am.
Robin had only lived in the apartment a month before her brutal murder. She and her sister Maria moved to Sacramento from New York state only six months before, but Robin and Maria got in a fight, and Robin decided to get her own place. Robin didn't like Maria's boyfriend Norbert Holsten, who she said was controlling her sister. Maria didn't want  Robin living alone, but she left anyway.
When the authorities informed Maria about Robin's death, they only said she was dead and didn't explain the brutal way she died. The officers then had to inform Robin's mother, who could not stop screaming after hearing the news of her daughter's death.
Robin was buried in Highland Cemetery in Ulster County, New York. When she died, her parents were separated. Her father, Berton Brooks, lived in Orlando, Florida, with her brother Ralph while her mother, Gisela, and sister Kelly lived in Highland, New York. She also had a brother Richard who lived in Arkansas.
The Investigation Begins
Detectives began reconstructing Robin's life to learn everything they could about the twenty-year-old. Despite interviewing those who knew Robin, including her coworkers and neighbors, they uncovered little information that would lead to a suspect.
When searching Robin's apartment, crime scene investigators found her door locked from the inside. They determined that the suspect entered and left Robin's bedroom window and that the motive was sexual assault. For relevant information regarding Robin's killer, a reward of $2,500 was offered, and that rose to $10,000. However, no new tips came in.
DNA was left at the crime scene by whoever killed Robin. Although DNA technology was still in its infancy, detectives had the foresight to collect and store the DNA carefully and entered it into CODIS, the Combined DNA Index System, twenty fours years later in 2004.
More than a decade later, detectives used genetic genealogy to work on Robin's case between 2017 and 2020. The DNA from the perpetrator was used to create a computer-generated likeness. It depicted a black man in his twenties or thirties. Although the images were shared in hopes of identifying the suspect, no new leads came from circulating the probable likeness. The DNA didn't show up in any law enforcement databases.
Sgt. Micki Links worked on the case for 16 years and continued to investigate the case after she retired, but the break finally came when they hired a genetic genealogist to create a family tree for the killer.
Killer Found
Phillip Lee Wilson, now 71, was one of Robin's neighbors in the Garden Club Apartments, but detectives didn't believe Robin knew him. Evidence suggests that Wilson stalked Robin in the days before her death, probably after he saw her in the apartment complex.
Wilson was arrested at his home and charged with murder.
Wilson's attorney argued Wilson had consensual sex with Robin on the night of her murder and that someone else killed Robin after Wilson left. The lawyer pointed the finger at Norbert Holsten, her sister Maria's ex-boyfriend, for Robin's murder. Maria took the witness stand and said she never believed Norbert was responsible for her sister's death.
Sharon Doe
Prosecutors presented evidence proving Wilson was a habitual offender. "Sharon Doe" testified at Wilson's trial that she had been sexually assaulted by a man matching Wilson's description weeks before Robin was murdered.
Phillip Wilson was a person of interest in Sharon Doe's sexual assault case. In her testimony, she described how her attacker held her after the attack and talked with her. Only by creating a relationship with the man would she survive. Before he left, he promised to return with flowers. A knock came a few days later. She opened the door to find a tall black man holding flowers; it was him.
The Murderer Testifies
During his testimony, Phillip Wilson explained that his work caused the injury he received to his hand in April 1980. Prosecutors said this injury occurred when Phillip injured his hand jumping from Robin's window.
Wilson said he met Robin at Donut Time, but during his initial interrogation, he lied and denied knowing Robin when shown a photo of her. He said the two were friends, and Robin often smoked marijuana with him.
Wilson testified that the news of Robin's murder devastated Wilson. He called the police the next day to see what happened, but they never returned his call, and he decided not to pursue the matter. Prosecutors poked holes in Wilson's defense during cross-examination.
Jurors deliberated after closing arguments. After initially deadlocking, a guilty verdict was returned the following day. Wilson was sentenced to life without parole.
The Robin Brooks Foundation supports victims of violence and their families with community events and donations. Also, they will donate to law enforcement agencies so they can solve cold cases like Robin's. They want to help bring a sense of closure to other grieving families.